Quality & Value
IDPC is a provider of New, used and secondary market Local Area Network LAN, Wide Area Network WAN and Fiber Optic network hardware and Industrial Grade networking hardware solutions from manufacturers such as Adtran, Canogo Perkins, Cisco, Coastcom, DCE, FibroLan, Patton Electronics, Nortel, Juniper Networks, Paradyne, VeriLink, and many more. We offer solutions from a variety of high quality manufacturers to ensure the right product for any application.


IDPC is a proud member of UNEDA - United Network Equipment Dealer Association. Genuine manufacture's products, Quality, and Value is what our customers can expect when purchasing secondary market, new, or refurbished LAN/WAN hardware from IDPC.
---
Purchase or Lease?

Leasing is a convenient and cost-effective way to acquire new or additional equipment to maintain your competitive advantage market position. It's one of the fastest-growing financing options in business today. A recent Gallup survey found...
read more
---
Considering installing VoIP?

IDPC offers VoIP solutions from a wide variety of name brand manufacturers and providers.

We offer an array of solutions from SMB VoIP IP PBX solutions, to enterprise hosted VoIP solutions.

In order for us to provide you the best possible VoIP solution for your company, please take a moment to speak with one of our knowledgeable pre-sales staff.



Call +1 (888)-4WAN-LAN
Service
The IDPC Team looks forward to providing you and your company with the best in quality value and service.

Purchase your New or Refurbished LAN/WAN Networking Hardware from IDPC and we guarantee that you will receive quality products at the best value for your dollar.

Call and let us help you save time and money with all of your Networking Hardware needs.

Toll Free in the U.S.A. +1 (888)-4WAN-LAN
Commercial 1-301-924-7400
Fax 1-301-924-7403
Email : IDPC Sales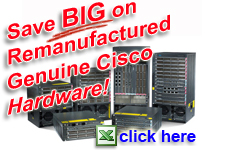 Download Cisco Remanufactured
Product List & Prices
---
We also provide

xDSL

Modems Routers

,

Broadband Routers

,

VPN Security Routers

,

Wireless Modems Routers

,

ADSL2 ADSL2+ Modems Routers

,

ADSL ADSL2 ADSL 2+ Mini IP DSLAM

products Click Here
or Call +1 (888)-4WAN-LAN

---
For more information on

VoIP Phones

,

VoIP PBX Systems

,

VoIP ATAs

,

PoE Switches

, and other

VoIP hardware

products Click Here or Call +1 (888)-4WAN-LAN

---
Products by Manufacturer
---
Our Best Advertising is You
Best Seller - Adtran
Adtran T1 CSU ACE 3rd Generation with Power Supply Manufactures PN: 1203022L1

The ADTRAN® T1 CSU ACE™ is a compact, full-featured T1 channel service unit used to connect T1 data terminal equipment (DTE) and T1 facilities. The unit is designed to provide alarms, loopbacks, signal regeneration, line build out, and surge protection.

For complete product specifications please
Download the PDF datasheet.



Call +1 (888)-4WAN-LAN